Emergency Service
Holliston Oil offers full service with on-call licensed technicians, 24 hours each day of the year to service your needs. Please call (508) 429-2075, if it is after hours please speak with our answering service and they will contact our technician that is on call.
IF THE OIL BURNER FAILS TO OPERATE: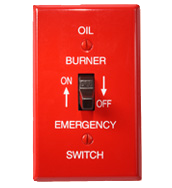 1. Be sure that the oil burner switch is on.
2. Your thermostat should be set above room temperature.
3. Make sure that there is oil in the tank.
4. Press the re-set button on your furnace once only!
5. Check to see if a flame comes on.
6. If burner does not run at all, check for a blown or a loose fuse or reset a triped circuit breaker.
IF BURNER STILL FAILS TO OPERATE - CALL FOR SERVICE
(508) 429-2075